DMail, a project that allows users to send an email on the EOS blockchain, now officially launched its beta version. If you sign up, you will be able to test out the platform and receive 1000 MAIL tokens as a reward. You can register using the airtable link here but be prepared for a wait – the team only lets few people in at a time so that they can fix the issues reported by prior users.
What Is DMail
The idea behind dMail is very simple, yet ingenious. The team calls it "the email on the new internet".
Your EOS account serves as a mailbox from which you can send and receive emails with the use of the MAIL token. Just like a mail stamp, one MAIL token is required to send out an email letter. However, unlike a mail stamp, that MAIL token is reusable. Using the stamp analogy suggested by Rob Finch of Cypherglass, you can essentially peel off that stamp from the envelope that you received the mail in and attach it to the one that you are planning to send. Therefore, this MAIL token "stamp" is valid indefinitely and is not subject to "wear and tear".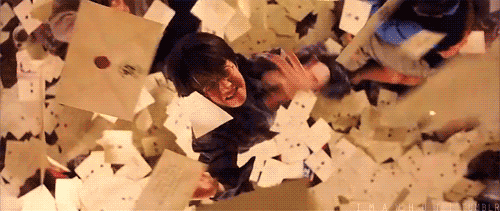 Realistically speaking a regular dMail user only requires a few MAIL tokens in his/her account at all times to send letters. This is because they should be able to replenish their MAIL token supply from the incoming letters.
Utility Token
The dMail team reiterates that the MAIL token is designed to be purely a utility token in a sense that a user needs it in order to operate the service. As a result, the token should not be deemed highly speculative in nature.
Nevertheless, there is at least one use-case scenario for dMail where users will create additional demand for its tokens. Power-user, or users with significant outbound mail volume (let's avoid the term "spammers" for now), will need to purchase MAIL tokens to be able to use the dMail service. The fact that only a small investment is required to send out mail reduces a significant amount of spam on the blockchain
Here is a quote from dMail's earlier Medium post, which we love:
A core goal for us is to make sure email is accessible and basically free for meaningful actors in the system. Advertisers and spammers can either GTFO or pay us for our attention.
New .Mail Account Suffix
Cypherglass, an amazing EOS BP, that supports dMail, just issued a new ".mail" account name suffix via its EOS Name Service offering. So if you don't want to receive dMail into your primary "JohnSmith" EOS account, you can purchase another "JohnSmith.mail" account through ENS and link it to dMail.
Lynx Login
Speaking about linking your account to dMail, you can now either do it via logging in with Scatter or, as of yesterday, via the Lynx Wallet. Find dMail under the list Utility dApps in the Lynx mobile wallet. I tested it out yesterday and it worked seamlessly!
How to Get Additional 100 MAIL Tokens?
In full support of the EOS ecosystem, EOSwriter is really excited about dMail and wishes them all success. In order to help spread the word and promote the project, we partnered with the team at dMail to offer 100 additional MAIL tokens to anyone who leaves a comment on our site behind this article. This is in addition to the 1000 tokens that you will receive if you register for the dMail beta. Let us know what you think!
---
Disclaimer. EOSwriter does not endorse any content or product on this page. While we aim at providing you with all the important information we could obtain, readers should do their own research before taking any actions related to the company and carry full responsibility for their decisions, nor this article can be considered as investment advice.