The EOS Treasure Hunt Is On + Our First Clue!!!
Dmitriy Perelstein, 4 months ago
0
4 min

read
167
<<Spoiler Alert: keep reading for one of the clues!>>
Do you like solving puzzles? How about watching treasure hunting movies like Indiana Jones series?
Do you know everything about the German Enigma machine and who cracked its code (little known factoid: it was NOT Alan Turing, as – surprise! – Hollywood lied again).
Are you a huge cryptography aficionado?
Or maybe simply an EOS fan?
Then you should love this post.
Because as the title suggests the treasure hunt has started and if you carefully follow the clues, it can lead you to a pot of gold hidden in an account on the EOS blockchain.
Treasure Hunt
Previous Puzzle
Chaney Moore, the man behind a service called CPUEmergency, brings us this new treasure hunt.
In this blog post he explains how he came up with the idea by solving the prior puzzle.
New Puzzle
The new puzzle will contain a private key to an EOS account called thesecretkey funded with 50 EOS (approx. $179 at current prices). The account also holds an alphabet soup of other tokens which vary in value depending on the valuation methodology.
More tokens will likely be added into this account as the Treasure Hunt project gains traction and attracts more and more interest.
Rules
This time around Treasure Hunt truly feels like not just a game and/or a fun exercise, but a fully-fledged promotion of the EOS blockchain and its capabilities. In this puzzle the clues will are spread around a slew of various media partner channels, including yours truly – theEOSwriter:
Each EOS account has a private key comprised of 51 alphanumeric digits. I intend to spread the key across a multitude of EOS projects, Dapps, Podcasts, Telegram and YouTube channels, Twitter accounts and other forms of media.
In addition to these, a contender will need to download and explore several EOS dApps such as Murmur, Karma and Sense Chat which is being released in a few days.
Participants need to be very vigilant about following a lot of EOS-educational resources:
On Twitter follow Chaney Moore, HireVibes, EOS GO, Exploring EOS, Wonkavision, CryptoTim, TheEOSWriter, EverythingEOS, tipitbot, Get_Scatter, Rami James; Novusphere, Infiniverse, Abhinav Ramesh, Jess Houlgrave; EOSInsider and Cypherglass as they will all be giving out a piece of the puzzle before the clues are available in the telegram channel.

On YouTube subscribe to the Everything EOS, Exploring Eos and Crypto Tim.
If this was not enough some of the clue sharing partners ask participants to perform educational EOS-unique activities in order to receive a clue:
---
Here's a link to referendum voting on a clue release.
In summary, this is not going to be an easy task and it certainly not going to be an easy task for someone not very familiar with the EOS ecosystem. There is simply too much information to process and at the end of the day only the most diligent participant will be able to crack the code. However, whoever reaches the end, will come out victorious and will surely become a local EOS celebrity, making some money in the process.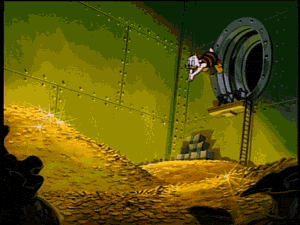 First Clue
And now let's get to what you've been waiting for – another clue.
EOSwriter feels honored be chosen as one of the partners in the Treasure Hunt game. Day in and out we meticulously work on providing most important and relevant content for the EOS universe. The EOS ecosystem is evolving so fast that if you blink once you could miss out on a bunch of quintessential news releases.
You really need to find out What Is EOS Writer by reading our posts (use a search function on our site). The post's day of the month will serve as a character position in the key. The character itself will be found in the body of the post. Good luck!
We are going to keep a running list of all the released clues here.
---
Disclaimer. EOSwriter does not endorse any content or product on this page. While we aim at providing you with all the important information we could obtain, readers should do their own research before taking any actions related to the company and carry full responsibility for their decisions, nor this article can be considered as investment advice.
Related posts