It is hard to believe, but one of the original gambling dApps on EOS – DICE – turns 1 year old in September! Happy birthday and sincere CONGRATS to the entire DICE team!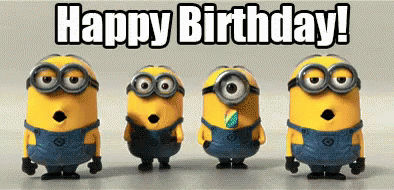 DICE launched as a main competitor to another gambling platform EOSBet, but quickly took over the leader board position. The team was able to achieve this as a result of strong marketing, ability to deliver new games quickly, impeccable customer service and full support of its community.
In its blog post, DICE once again thanked its community for their support:
We've grown so much over the last year. The Dice platform has evolved from a single, simple game to a social gaming platform with a variety of games and complex systems. Our community has become like family. EOS has matured and network stability has continued to improve. There have been exciting times and difficult times. We've seen many people and dApps come and go. Dice remains, as a lighthouse on the horizon shining the way. Join us, and together we can create a brighter future!
Giveaway Details
Birthdays typically come with gifts and celebrations. DICE team prepared a few gifts for its community. Here are the details for the upcoming giveaway campaign:
100k EOS & 10M DICE will be added to Lucky Draw Jackpot
(at an undisclosed time on 20-September)
30% Speed Boost to Entire Platform
(20-Sept 00:00-UTC to 22-Sept 23:59-UTC)
Top 3 players daily win 500, 200, 100 SPIN tokens
(20-Sept 00:00-UTC to 22-Sept 23:59-UTC)
This is a huge giveaway! In today's prices this is equivalent of $413,000!!!
Future Plans
DICE has become the go-to platform for many gamblers across the globe. But the team continuously expands its offerings and innovates:
We're adding deposit-and-play, which will enable users to send tokens to the Dice.one platform directly from an exchange and play without a wallet. We're adding 24/7 on-site chat support to improve our customer service. We're focusing on our strengths and will continue expanding in the Chinese market by creating more Chinese games, including Bull Fight which we expect to launch by the end of September. We will continue to refine the UI to optimize user experience. We're continuing to expand DICE token use case byadding an option to unstake DICE immediately by paying a fee. And we're slowly ramping up our advertising!
We are excited to see what the new year brings for DICE. All the best to the team and its supporters!
---
Disclaimer. EOSwriter does not endorse any content or product on this page. While we aim at providing you with all the important information we could obtain, readers should do their own research before taking any actions related to the company and carry full responsibility for their decisions, nor this article can be considered as an investment advice.