1st Year Anniversary
There's been a coming of age amongst DApps on the eos blockchain. Dice.one is the latest platform to celebrate its first year anniversary. And what a well-earned celebration it was! One of the most memorable moments of this year was Dice's charitable poker tournament; this was the 1st ever held on the blockchain!
Multiple Revenue Streams
So Dice.one is one year old. Dice also holds the number one position in the number of daily transactions, and daily average users according to DappRadar.com. Dice.one is also high in the ranking for DApps that pay out generous dividends.
There are plenty of ways to earn tokens on the Dice platform. You can get off to a good start by winning at their flagship dice game of-course! Or play Poker and draw to an unbeatable poker-hand – a two-pair to your opponents pocket kings. Or get lucky with the Lucky Draw. Or by scooping the Jackpot.
You could also build your wealth by mining the DICE token. Multiple cryptocurrencies can be used to mine Dice.one's namesake token. The amount of DICE you will receive with each wager, is based on a points system. The system operates by multiplying your bet size by the house edge.
As soon as you have successfully mined your DICE tokens you can then stake them. Then sit back and receive payments on the hour. This is token-economics at its finest! And then there's the Dice banking service. If you want to grow your trove of tokens without making a single bet, you can deposit onto the Dice Banking System. Dice's online banking system now operates with 23 different tokens, these include pixEOS, Karma, TPT and the MeetOne token. By depositing onto the platform, you will start to receive interest when other users play games using that particular token.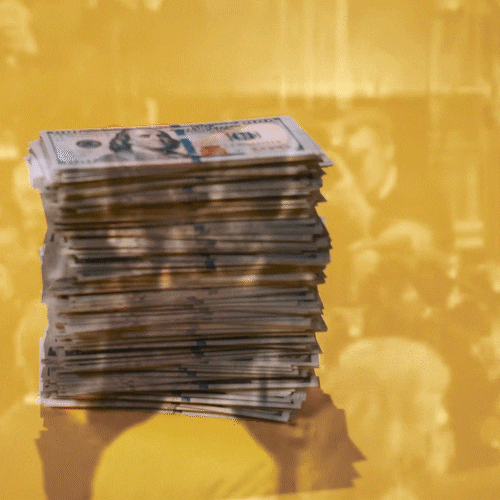 Dice has built this gravy train and it's coming to a station near you. The level of engineering hacked together by the Dice development team is brilliant. This smorgasbord of token-revenue streams should certainly raise your levels of appreciation. Yet Dice goes one step further, and makes a bold attempt to whet your avarice! How about more rewards! And how about claiming these financial gains faster! Yes! If more is what you crave, then purchase the Global Speed Boost. This is Dice's new exciting product. For 10,000 DICE tokens you can buy a speed boost. This entitles the purchaser, and all other players present, to a 10% increase in SPIN tokens earned and DICE tokens mined. This boost lasts for up to an hour; it is like pumping digital nitrous oxide into the earning process. So strap on your seatbelt. Tap the boost tab, and watch your earnings ratchet up.
If this generous supply of revenue streams encourages you to do a little giving yourself , then head over to the Dice Official telegram page. Once there, you can use @tipitbot to tip your favourite telegrammer! Gratuities can be made with the Dice token.
Dice Official Telegram Group
The Dice gambling platform is where the excitement happens. It is there that fortunes are made and lost. However, the Dice Official telegram group is where the Dice family gathers for fun, conversation, memes and gifs galore.
It's always great fun hanging out on the Dice Official telegram page. Want to complain about bad beats at poker, or losing streaks on the Lucky Draw? This is the place to do it. Want to suggest new games that Dice could incorporate into their platform? You'll always find an audience amongst this bubbling community. Isabella, our darling bot is still hard at work. Ask her for the days' statistics and she'll promptly supply the answer:
Video links of Dice Weekly are readily posted on Dice Official telegram channel. These videos are informative, entertaining, and hosted by an eclectic array of characters. These videos also reveal much of Dice's feisty ambition. Dice.one aims to be the biggest decentralised platform on the eos blockchain. The show is delivered by Claire and all of her zanny alter egos.
She also shares the stage with Kittie, a gigantic cat. Dice pulls no punches when openly comparing the merits of the Dice platform over the services offered by the other decentralised and centralised competitors.
Third Party Game Development
Of course this article would be incomplete without a mention of the games delivered by Dice.one. Casino favorites such as baccarat, blackjack, roulette and Texas Hold'em are offered. For those who like to bet on Sports, there is the SportBet platform. Dice.one also made the decision to offer more traditional games for their Chinese market; Sicbo and Bull Fights are such games that have great regionalised popularity.
Dice is also opening up their platform to third party developers. It has been predicted that there will be a 1% migration of developers away from traditional distribution services like the App Store or Google Play. Dice aims to get first mover advantage by making their decentralised platform attractive to developers. This is an exciting prospect for indie developers everywhere. In a recent Dice news video, Claire compares this approach as similar to the profitable businesses run by other well-known centralised video digital distribution services. Dice believes it can become the biggest decentralised third party gaming platform. Instead of slicing off a huge 30% fee as its decentralised competitors do, Dice will only charge a 1% fee. Staked Dice holders and Bankers will also share the "profit" from these games. Also by developing a game for the Dice platform, indie teams will benefit from the increased visibility. This will result in more users. EOS Crash, Offside and Cryptomania are three of the games that have been built by third party developers.
So what are you waiting for? If you're a games development team interested in launching a game on a new exciting platform, then Dice should be your destination. In up-coming articles we will reveal how to build a game and deploy it onto the dice platform. Stay tuned in folks!
---
IK Nwoke is a full-stack blockchain software developer and a writer about events taking place within the blockchain world.
---
Disclaimer. EOSwriter does not endorse any content or product on this page. While we aim at providing you with all the important information we could obtain, readers should do their own research before taking any actions related to the company and carry full responsibility for their decisions, nor this article can be considered as an investment advice.