New Guidance
The Internal Revenue Service (IRS) recently sent a chilling reminder of their existence to the US investors. In its latest publication the IRS offered guidance and clarification on crypto currency tax treatment reminding crypto investors that the government is expecting its share of taxes collected on the crypto transactions.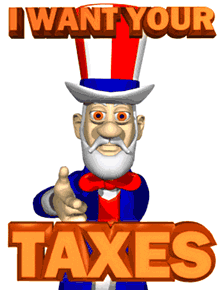 The new guidance now addresses crypto currency hard forks and airdrops. The IRS Commissioner Chuck Rettig stated:
The IRS is committed to helping taxpayers understand their tax obligations in this emerging area, the new guidance will help taxpayers and tax professionals better understand how longstanding tax principles apply in this rapidly changing environment. We want to help taxpayers understand the reporting requirements as well as take steps to ensure fair enforcement of the tax laws for those who don't follow the rules.
New publication gives guidance about whether income received from the airdrops and hard forks should be considered taxable or not. It provides two examples of the situation. You can read the full publication here.
Community Reaction
Unfortunately, despite its noble intent to help guide taxpayers, IRS with its new ruling only exacerbated an already confusing and convoluted process of filing crypto taxes. For one, it seems that the IRS interchangeably uses terms "airdrop" and "hard fork", which is obviously not the case. An airdrop does not necessarily derive from a hard fork.
Immediately, crypto community noticed that the IRS guidance is far from being very logical in addressing some of the issues related to the hard forks. There are significant flaws in the guidance the agency uses in assessing taxable income from such crypto transactions.
Ben Sigman, CTO of Sense Chat, made the following comment to the post he published in a closed crypto group on Facebook:
If a hard fork of X chain occurs, and my keys can be applied on the new chain Y such that I could control and liquidate the tokens on Y – but I wasn't even aware of the Y fork, then how can I be liable for taxes on the gained amount even if I never touch them? A taxable basis should only apply if I decide to sell the Y tokens.
Ben is referring to situations when a hard fork occurred in a crypto asset that an investor holds that he/she was not even aware of and did not sell. Why would this investor be liable for income from such transaction when that income was never realized?
In his latest video, Colin Talks Crypto, made the following analogy to highlight the ridiculousness of this situation. Colin said that being tax liable for a hard forked token in your account at the time of the split is analogous to having someone bury a gold bar on your land without your knowledge and you being charged a tax on that hidden gold bar.
Bruce Fenton, CEO and Founder of Atlantic Financial, reacted to the new guidelines by tweeting this witty way to use a loophole in the IRS's logic:
Our advice to you: if you want to file your crypto taxes and file them properly, hire an accountant and a lawyer who may help you dig through the IRS guidelines and rulings. Be prepared that it will be a tedious and costly process.
---
Disclaimer. EOSwriter does not endorse any content or product on this page. While we aim at providing you with all the important information we could obtain, readers should do their own research before taking any actions related to the company and carry full responsibility for their decisions, nor this article can be considered as an investment advice.