In a space filled with excessive promotion and hasty announcements, it was surprising to hear that Telos ran an entire rebranding campaign without consulting the majority of its community about it. As I write this I'm trying to tread lightly because I know how sensitive this topic is to the Telos community. Some love the new logo and some, not so much. Having followed the rebranding discussions on social medias I understood just how deep this is for this EOSIO chain (Telos).
To gain a better understanding behind the rebranding decision, I contacted Patricia Parkinson. She's part of Decrypted, the design team behind the new Telos logo. Personally, I was also on the fence with this new logo and how it was introduced. And when I reached out I had hoped that my conversation with the team would provide some insight into the decisions behind the rebranding.
What is Telos?
Unless you are an active user of the Telos blockchain, you probably just know of it as 'one of EOSIO's many chains'. So what is there to know? There's more to Telos than just being "another" EOSIO chain. It handles more transactions than both Bitcoin and Ethereum on a daily basis, and second only to EOS. Telos by definition means purpose, thus the Telos blockchain is "a place of purpose". As such Telos is a blockchain that supports separate communities of like-minded people with similar purposes. Here people are provided a platform where they can collaborate on similar goals and interests. But also collectively decide on the directions the Telos network takes through voting. Which is why it was surprising to the community when the logo was decided without their involvement. A key component of a decentralized network.
From our perspective, the community response to the new logo surpassed our expectations. It's only in the wildest dreams of a brand that the community embrace and engage in sharing / co-creating their identity with passion, creativity and enthusiasm.

Patricia Parkinson
This decision was surely not an easy one for the Telos Foundation, but was it justified enough though?
The decision to re-brand came after it was apparent that the previous logo (acorn) had limitations to the chain's long term vision. With these limitations weighing the project down, it would make it nearly impossible for the project to grow. The vision is to see Telos become a well-known brand that reaches well beyond the blockchain space.
The new logo aims to emphasize on that point by pushing the limits and providing users a space for endless possibilities. The new 'indigo circle' logo is a canvas for users to attach their own vision for the Telos network in a way that closely aligns with their own identities. For instance, using the canvas (logo) as a background, users can create powerful profile pics that people can recognize and associate with what they represent – a life of purpose. Projects and businesses can also find creative ways to incorporate their brand logos with the Telos logo (canvas) if they wish. Or they could reserve use of the canvas for running campaigns.
Looking at this picture of Telos' future I can understand the significance a simple dot can have. Just the ability to envision such a thing from a simple circle, for me, validates the quality of the team behind Telos. That's one thing.The other is the boldness to come out and introduce a circle as your new logo, to a devoted community! So devoted that one member had tattooed the previous (acorn) logo on their chest.
That's not to say everyone responded to the brand positively. Good brands attract and repel. Good brands stand for something. We see this as a sign of success.

Patricia Parkinson
A tough road ahead…
Telos is on a grand quest to redefine blockchain and how people perceive it. It is shifting the conventional focus on the tech itself, to focus more on highlighting its communities and their initiatives. I applaud and appreciate them for taking on this tough task. Especially in a space that often times puts the technical side into the spotlight. We all know how much blockchains are marketed as the new internet, a new and better system than what we've become accustomed to. But what people really want is familiarity. They want to see great apps that they can enjoy with friends and family, not how they're built.
Taking all these into account the indigo circle tells a much better story than an acorn would and is more aligned with this vision. This is a movement that Telos has started, and it is refreshing to see people add the indigo circle to their handles on the internet. A reminder to me as to how independent and diverse the EOSIO ecosystem has become. Taking a look at Telos was like visiting a friend who lives in the same city as me but in a different neighborhood. A neighborhood worth visiting once in a while.
So what comes next?
Telos has tools ready for purpose driven action, but not yet the ability to identify your telos, find people that share your telos and set a plan of action together. It's only then the tools are truly useful.

Patricia Parkinson
Moving forward the team looks to further innovate and promote adoption of its network. The project celebrated its 1-year anniversary in Dec 2019, and they've already hit the ground running in 2020. Its community has grown by 20% on social media since rebranding just this last month. Word has it that it's the new logo's strong commercial presence that has created engagement on social media, helping attract new members. A strong team, together with its community, are also contributing and participating in helping Telos reach its noble goals.
The indigo circle has shown its strength for promoting brand awareness across social media. Fun and creative designs continue to popup, with the logo ever in the background as sort of a support structure. Currently, according to Chief Product Officer – Justin Giudici, the challenge is "to get the message across to all exchanges, to get icons changed etc." but insists they "are getting there now!"
Finally, I had to ask Patricia how the Telos network looks like in the future that she envisions. Here's a bundle of some of what she had to say:
I see change makers and leaders from around the world bringing their communities onto telos (purpose-driven communities). I see people feeling empowered to take action directly in their lives, while having their actions attributed and acknowledged within their communities. A huge shift away from slacktivism. I see businesses that couldn't exist previously, being possible for the first time enabled through the network (new economy). I see conversations being had around the dinner table about people's telos'. Sparking conversation that awakens the consciousness of more people around the globe and helps us understand and connect with each other more. Even more so, diving into our own telos helping us connect more with ourselves.

Patricia Parkinson
Powerful stuff there! Usually I would say this is an impossible reality to chase after for a developing project with finite resources. But after seeing the work they've done with the rebranding and the simple yet elegantly profound philosophy behind it, I'm convinced they're the right people to lead it. And by people I include its community because after all it's what the project is about. The Telos community is its greatest resource and that great human spirit is infinite. In a couple of days, I went from seeing the Telos logo as a dot, then a circle, and now, I see it as a planet.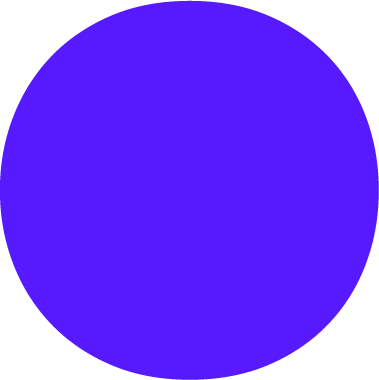 In conclusion,
I'd like to thank the Decrypted team, along with Justin from the Telos Foundation for generously sharing their time with me. The rebranding, execution, and its timing couldn't have come at a better time. It was right on the projects 1-year anniversary celebrations that the team announced this new and thoroughly thought out direction. It is still early in the project's development and making this change now best serves the thousands of users who've yet to join Telos. And yet although it is still early days, the idea itself is well ahead of its time.
The decision to rebrand and how it was carried out will leave a blemish in the project's history. However, I'm of the opinion that in retrospect it would've been a minor speed bump on the road that ensured Telos safely reaches its destination. The EOSIO ecosystem has been reinvigorated by this blockchain. And it will surely remain atop my list of favorite blockchains for years to come.
Thank you for reading this article in its entirety. This decade looks to be a great one for EOSIO and it's a long year ahead which will surely deliver us many surprises along the way.
Until the next one,
---
This article was made possible by the support of the Telos community and the Telos WPS.
---
Disclaimer. EOSWriter does not endorse any content or product on this page. While we aim at providing you with all the important information we could obtain, readers should do their own research before taking any actions related to the company and carry full responsibility for their decisions, nor this article can be considered as an investment advice.