PixEOS Continues Making Headlines – HODL!
Dmitriy Perelstein, 2 months ago
0
3 min

read
233
If you follow the pixEOS project, you probably know that they recently announced a listing on the Newdex exchange – a move that its community was really looking forward to.
New Canvas Game
Well, the good news just keep piling in. Just a few days ago pixEOS announced the launch of their brand new canvas game – canvas flash edition:
You can play it here: https://paintfe.pixeos.art/#/ . What is super cool about it is that unlike the previous canvas where you had to pay in EOS, you can actually use pixeos tokens to buy pixels on the new canvas:
1 pixel = 1 pixeos token
And it seems that a lot of people who have been sitting on their pixeos tokens without the ability to spend them are really willing to part ways with them, as the activity on the new canvas has been exploding.
Art Gallery
Stellabelle also made this announcement about another upcoming development. You will soon be able to purchase a piece from a digital art gallery featuring the infamous Bogdanoff brothers using your pixeos tokens!
Hopefully, if you become a lucky owner of the Bogdanoff Brothers piece, you will not hang it in your bedroom. Although, whatever rocks your boat…
In the past we heard multiple complaints from the users about inability to spend their hard-earned pixeos tokens anywhere. There was just no market for them. Well, it seems that the team heard these complaints loud and clear and added the pixeos-paid canvas game and (will soon add) the Art Gallery as part of the big plans for the pixeos marketplace.
Double Up on Staking Reward
Finally, this is really exciting news for the true believers of the project.
Starting tomorrow (which, surprise-surprise, coincides with the Newdex listing) the staking reward pool will double each day in the month of May. Clearly, there is a very good reason to make this move and I applaud the team for this. This is likely why they are doing it.
Just HODL!
It is a known fact that a lot of early investors in any crypto project are speculators who are willing to close their positions at the first available opportunity. In the past this created tremendous downward pressure on a project token price to the degree that even great projects started looking like there could be something wrong with them.
When your favorite project's token goes on the market and tanks immediately, even the most devout follower could start having second thoughts. "Is everything all right?" "Am I missing something?" "Am I going to lose it all if I don't sell?".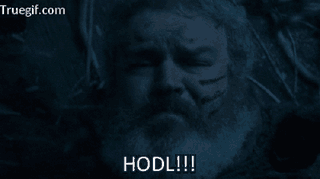 To alleviate this pixEOS team doubled the staking reward to encourage true supporters of the project not to cave in to FOMO.
So if you are a believer in pixEOS (as I certainly am), don't fall in the trap!
---
Disclaimer. EOSwriter does not endorse any content or product on this page. While we aim at providing you with all the important information we could obtain, readers should do their own research before taking any actions related to the company and carry full responsibility for their decisions, nor this article can be considered as investment advice.
Related posts