You may have seen from our prior articles that we at EOSwriter actively participated in the EOS Treasure Hunt. It successfully concluded this week with one person solving the clues and figuring out the key to open the private wallet that contained the bounty.
What was EOS Treasure Hunt
Treasure Hunt was the brainchild of Chaney Moore, the man behind a service called CPUEmergency. In this blog post he explains how he came up with the idea by solving the prior puzzle.
The new puzzle contained a private key to an EOS account called thesecretkey funded with 50 EOS (approx. $300 at current prices). The account also held an alphabet soup of other tokens with a "face value" of additional 229 EOS ($1,400):
The idea was that all of the 51 alpha-numeric characters in the private key will be encoded in puzzle and distributed among various EOS-related projects. These projects then share clues as to how to solve puzzles containing their character. Solving all 51 puzzles will give its owner a private key that can be used to open up thesecretkey wallet and take possession of its contents.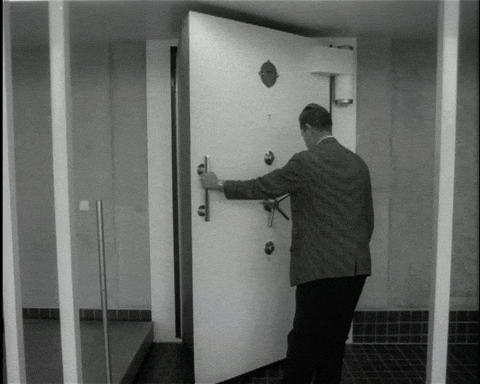 Clues
During the course of several months Chaney distributed most of the characters to be turned into puzzles. We kept a track of all of the disseminated clues in this article.
Some of the clues were straight forward. Others like this one from Stellabelle were complicated:
While others were very hard and straight-up confusing:
Who Won?
Once all the clues had been distributed, it seemed like it was a close race to the finish line between several contenders. These people had most of the clues right and were only trying to figure out the last pieces of the missing puzzle. However, they were all beaten to the punch by a contender who lurked silently behind the scenes of the community Telegram group.
And this is how he did it:
Arpox ended up answering as many clues as he could and then hacked his way through the rest of the unknown ones. Smart thinking!
Here's how the final key looked like:
When asked if has any desire to pay it forward and organize another Treasure Hunt, Arpox said that he will likely just hold his winnings.
Thanks to Chaney Moore and the EOS community for organizing and participating! It's been a fun experience!
---
Disclaimer. EOSwriter does not endorse any content or product on this page. While we aim at providing you with all the important information we could obtain, readers should do their own research before taking any actions related to the company and carry full responsibility for their decisions, nor this article can be considered as investment advice.