eoswriter.io is proudly sponsored by EOS Nation
We're proud to release Scatter 11 to the world
It has been a long road, but we are ready to release Scatter 11. You can download it here.
From here on in we'll be branding major releases with a theme. For version 11.0.0 we have dubbed it "Meteoric".
You'll also notice that we've moved off of Medium as our primary platform for announcements. In the future all press releases and posts will be found here.
What's new in Scatter 11
Immediately, you'll see a huge upgrade for our whole user interface. It is now easier to find common tasks like sending, receiving, and exchanging tokens. We've improved the application explore experience, and we think that it will help users find more of the types of apps that they like. For our developers, of course, this means more exposure and traffic. If you have an app that you'd like to add, you can submit it to our ScatterApps repository on Github.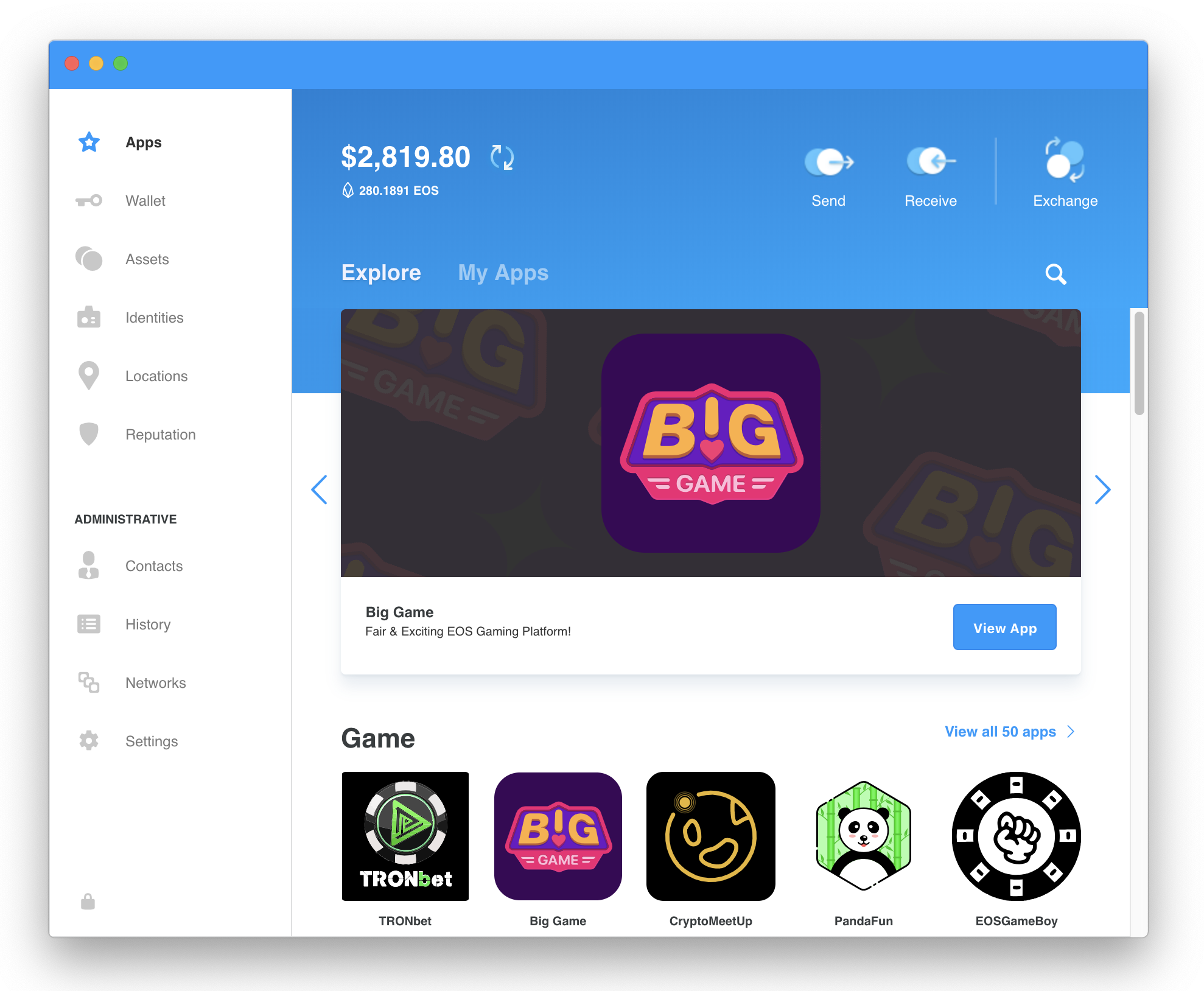 Some of the features that we are most excited about (and we think you will be, too!)
Bitcoin integration so that our users can exchange to and manage their bitcoin addresses. That's right! Now you can generate a Bitcoin address within Scatter, and then send and receive Bitcoins just like you would in any other BTC wallet.

We have integrated RIDL directly into Scatter. With our Reputation and Identity layer, your identity online can have real meaning through a persisted reputation score. Additionally, you are now able to manage multiple identities.
With the release of RIDL, you'll now have preliminary access to the Firewall which will help keep you safe from bad actors online. Scatter will use the RIDL network to check the score of an app that you are signing a transaction against, and notify you if this is unsafe.
We have revamped the transaction history for easier access to your historical data.
Last but not least, you can now easily manage your blockchain networks with our new Networks panel. Turn them on and off at will, and Scatter will automatically load accounts which are associated with private keys you have imported into Scatter.

There are tons of other new features which we think you will love, so if you haven't yet: go download Scatter 11 Meteoric!
End of life for Scatter's Chrome extension
It has been a long road for the Chrome extension, and while we have left it available for installation since we deprecated it in the beginning of 2019, it is time for us to officially end of life it and have all users upgrade to Scatter Desktop.
Let's talk a little about why we are doing this, because we know that this will be very disappointing for many of our users.
Chrome Extensions are not secure
This past month, we were approached to sell the rights to the Extension for a not insignificant sum. The company that wanted the rights to the extension was advertising and data focused, and you can imagine what they wanted it for.
We think that it is a good exercise to go through why we would never sell, and what exactly it is about Chrome extensions that make them insecure.
Let's imagine a scenario in a world where the Scatter crew decided to sell the software we have been building for the past year (crazy, I know) to a company like the one above who offered us a pretty penny. After transferring the rights to this company, including the source code, they would be able to alter and update the Chrome Extension in any way they saw fit.
This company could then upload this new version and it would automatically update in all Chrome browsers that were running. You would have no control over this because this is default, expected behavior.
This would give them access to moderately uncomfortable data like which sites you use Scatter on, how much you spend, and other private details that I'm sure nobody really wants to share.
Our anti-ad and privacy position is critical for us to underscore. There is nothing that is more important to us than ensuring our user's right to privacy and security.
Unfortunately, the bad news wouldn't end there. A malicious third-party would also potentially have access to your private keys via this update and we think that is unacceptable, no matter the offer laid on the table.
Scatter's position is that your private keys should stay private, period.
We'll be uploading the final version of the Chrome extension to the extension store momentarily and it will push users to upgrade to Scatter Desktop. This version of the extension will exist in perpetuity on the extension store as a placeholder so that other malicious actors can not upload a version which will take its place. Again, we understand that for some small percentage of users this is a genuine hardship, but we have to make a difficult decision for the benefit of the ecosystem.
Thanks for your understanding and stay safe!
---
Original Post – https://get-scatter.com/blog/were-proud-to-release-scatter-11-to-the-world
---
Disclaimer. EOSwriter does not endorse any content or product on this page. While we aim at providing you with all the important information we could obtain, readers should do their own research before taking any actions related to the company and carry full responsibility for their decisions, nor this article can be considered as investment advice.