EOS Needs a Brain Teaser
It is quite surprising that there still hasn't been an EOS-based dApp game challenging players' intellectual abilities. Yes, there are multiple iteration of poker, run on various gambling dApps. For instance, you can join a charity poker game run on the Dice platform on July 27th (read more about it here).
Many would argue that poker is a highly intellectual game. However, games like Chess, Sudoku, Trivia, Jeopardy and many other brain teasing games have not been part of the EOS offering to-date.
Sense.Chat periodically runs some trivia question challenges, but the project's main focus is being a social media platform, not a gaming operator.
Enter Battle Trivia
There is clearly a lack of intellectual games on EOS. This gap, however, is about to get filled with a game called Battle Trivia.
Battle Trivia is an EOS project that was created by Ben Sigman of Sense.chat and the teams behind EOS Lynx and RocketBC.
Battle Trivia is structured similarly to "Who Wants to Be a Millionaire", a game widely popular around the world. Difference is that there are multiple players competing simultaneously. Players answer questions by choosing one of four available answers. If they answer correctly, the player proceeds to the next round. There are 10 total questions. Whoever answers the final question correctly wins the prize. If there are several winners, the prize gets split equally.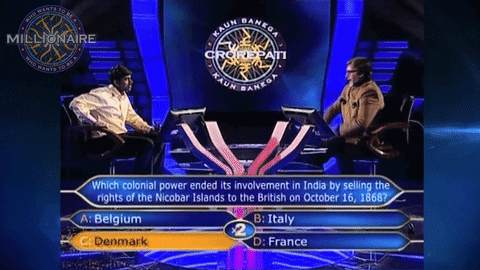 The game is live and takes place on-chain. It is also free to participate, but employs a freemium model. Players can purchase lifelines that when used after an incorrect attempt can allow player to continue into the next round. Lifelines cost 0.5 EOS a piece. The winning prize has varied from 1 to 15 EOS so far.
The game has its own token – TRIV – that can be used to purchase lifelines. Also, for every correctly answered question players receive some TRIV tokens.
From the Battle Trivia medium post:
Battle Trivia introduces new projects or events to the community. Users solve the quiz problems and get rewarded if they get all of them right. Through each game, we intend to inform users on new dApp projects by providing live entertainment. We convey accurate, precise, and sometimes inside information through the quizzes so that users can naturally be informed about related projects, facts, or events.
So far I have participated in a few games and the covered topics varied from introduction of various EOS dApps to blockchain to, quite randomly, the topic of sex!
The game is already up and running, but it's still running in the testing mode while the team is working out quirks and errors.
How Do I Play?
The game is already available on various wallets including EOS Lynx, Math Wallet, Meet.one wallet and Scatter Desktop. Here are some of the resources:
One-click sign up at battletrivia.io
Install Scatter Desktop or Lynx wallet
Follow Battle Alarm on Telegram
So join the game's Telegram channel and wait for the announcement of the next game date to play.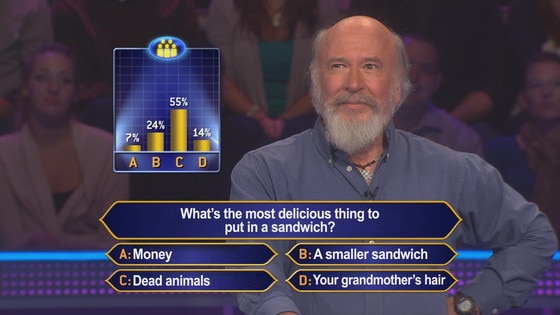 I have to say that playing Battle Trivia is highly addictive and competitive. And I can only imagine that it will get a lot more intense as it explodes in popularity (I really believe that it will). Just imagine when you have 100s of players compete for the jackpot that can grow to 100s of EOS! See you playing the game!
---
Disclaimer. EOSwriter does not endorse any content or product on this page. While we aim at providing you with all the important information we could obtain, readers should do their own research before taking any actions related to the company and carry full responsibility for their decisions, nor this article can be considered as an investment advice.